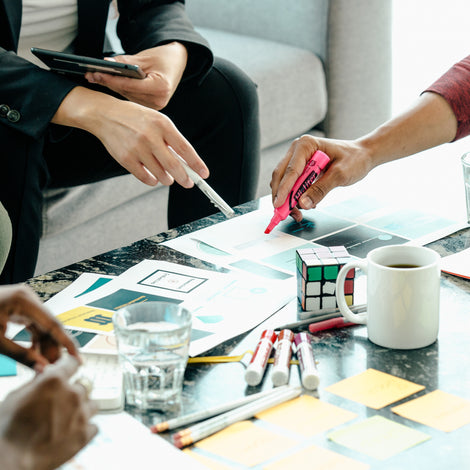 Testimonials
10 Years of Satisfied Customers
With thousands of customers from hundreds of countries served, iCubeMart prides itself in providing unparalleled customer service and shipping speeds. Below are just some of the over 300 5-star reviews we have received from satisfied cubers.
Scroll down for reviews >

What Cubers Are Saying
I have ordered from iCubeMart many times, and have never been disappointed. They have incrdibly fast shipping, great prices, and the best customer service I've ever seen. I live 1900 miles away from iCM and have received packages in as little as 1 day after I place my order. I have never had a shipment take more than 4 days to arrive, ever. iCM has great prices, and holds sales and contests quite often, as well. The icing on the cake for me is the customer service. When you email iCM, Jeffrey or Sophie reply within the hour, and are extremely understanding and supportive in helping you solve your problems or when answering your questions. I love iCM, and don't plan on ordering from anywhere else for quite some time.
Ian85
Thumbs up! Yet again, Jeffrey and his team delivers... Products are sent before Your even out of bed for another day. And an Email-reminder regarding complementary offer for my order that I did not include. Thumbs up!
Skattefuten
I have ordered from icubemart tens of times, and I must say, I have had nothing but good service from them. They have wonderful customer service, if something goes wrong they will fix it in a moments notice. icubemart also has a great selection of products from which to buy. But best of all, the fast shipping and processing is second to none. It takes 3 days for a package to cross the country to get to me. icubemart is a superb cube store, this is always my first stop for cubes.
Kcuber
Great service! I've placed 4 cubing orders before this one, and I will definitely be taking all my business here from now on. Good quality and a great range of products, free gift was an appreciated nice touch, and fast (easy site navigation, fast from order to sent, fast from sent to delivered). For others who are interested, Took 7 days to deliver (not 7 working days) to the UK. Highly recommended!
BeUndead
The team at iCubeMart helped me get everything I needed to get cubing set up in my classroom. They even included free swag I could use as prizes to get the kids excited. I love using cubes and puzzles to teach concepts like algorithmic thinking, combinations, and permutations. Learning to solve a Rubik's Cube always makes the students feel like they've conquered something impossible and the boost to their self-confidence lasts all year. Whenever I can I come back to iCubeMart.
Rob Z.
Portland, OR
So I've known about iCubeMart for years and each time I've bought something from them, they never cease to amaze me. It is unfortunate that this store gets little recognition compared to other online shops but I have not and will not lose hope for this store. They're extremely fast to ship out your bought items, they will reach out to you and contact you to notify you if something is wrong or recommend you a better benefit to help you save time and money. As a customer, I feel SO valued and appreciated. No other online puzzle store does that. I can without a doubt recommend cubers from all over to check this store out. I'm sure changes will occur with this company to help them get back on their feet. Thank you for everything iCubeMart!!!
Francisco Ochoa-garcia
San Gabriel
I would like to do a fast review about icubemart's shipping, quality and customer service. First off; the packaging is amazing and secure, totally sealing and protecting your purchase 100%. The speed of delivery is quick and I can once again totally recommend their excellent packaging process and exhaustive thoughtfulness to detail. The quality of the icubemart products exceed expectation and they ensure that you have no regrets about your purchase history. The customer service department of icubemart is totally respectful and professional; with prompt email responses and knowledgeable insights on their product lines. In closing this short review; I would highly recommend icubemart, whether you are a twisty puzzle hobbyist, or a professional cubing champion. As for me, I can personally say, that they are a great cubing store.
James
New Milford
I won the 8000 subscriber contested, hosted by TehCubeDude and sponsored by iCubeMart who provided my prize; a black Moyu Aofu 7x7. Upon winning, iCubeMart provided exception customer service from the very beginning, providing shipping details and keeping me updated regularly. I' m an international customer and my item arrived safe, within days. I couldn't of asked for more. The packaging was secure, keeping the puzzle safe and damage free. The product is amazing (as are all Moyu cubes sold here), and the service is brilliant. Thank you to everyone involved. I shall definitely be recommending you throughout my social media and to friends; I will also be returning for future purchases! A* *. A service above all others. Thank you!
Spamurai
London, England
Fantastic service as always! Cubes were good. I will purchase from here again and I recommend i Cube Mart to all cube enthusiasts- it's the only place I will look to from now on for the latest products and accessories.
Steve
Birmingham
As a long time customer of icubemart, I can tell you that I have yet to be disappointed with their service. Although I have come accross a few problems while I have been a customer of this site, they have never been left unsolved. I know that I can go to the icubemart team with questions and comments, confident that they will get back to me. I have also been a loyal customer because the prices are generally lower and I am paying for amazing service as well as the cube. If you are debating purchasing cubes from this site I guarantee that you will not be disappointed. The icubemart team even changed their entire website for the benefit of us...the customers. Thank You Icubemart!!!
Jordan
San Ramon
A cube I ordered was out of stock and they personally called me to allow me to switch it for something else, and they handled everything from there on so I didn't have to worry about it. They are always friendly and clearly want to keep their customers happy. Packages always come on schedule without any issues and, as you have probably already seen, their prices are cheap compared to any other websites. I definitely recommend.
Blake Anderson
Fort Smith, AR
I recently ordered several ShengShou cubes to replace some older V-cubes I had. I was very impressed with the fast and response order processing - I received my items in 2 business days with no issues (even to the east coast) - the packaging was great. Overall I'm very happy with the quality of the products and the price. I would definitely order again from the site and have recommended the site to my friends.
Chris
New York
I have been ordering puzzles from iCubeMart for the past 2 years now. I've ordered 3x3's, 4x4's, 5x5's, 6x6's, 7x7's and countless others since I made an account here. The quality of every puzzle I've ordered was excellent, and the shipping for all of my orders have been amazing. After I have placed the order, the product or products, arrive at my house in less than a week. I am very satisfied with iCubeMart and their quality products along with the fast shipping. I would recommend iCubeMart to anyone who wants to buy a new puzzle and doesn't want to pay an outrageous price or wait a long time for shipping. Thank you, iCubeMart, for being an amazing distributor of twisty puzzles, and for having fast reliable shipping.
Blitz160
iCubeMart has been fantastic and respond very quickly to emails. Selection and customer service has been outstanding and I couldn't be happier with the level of service I received on my very complicated, large order. I will be a returning customer and will definitely recommend this site for any and all cubing needs. Thanks again ICubeMart
Vittorio
iCubeMart is great. The customer service is brilliant. There was a small misunderstanding in my order, and within 20 minutes of placing this order, I got a nice, helpful call about it. From now on, if I need something in the world of cubing, iCubeMart will be the first place I look.
Gregory Ratz
I had purchased some cubes from iCM last fall and was really pleased with my cubes and the overall ordering process. Being a teacher as well as a cubing enthusiast, I wanted to purchase additional cubes for my classroom. iCM worked with me to get my order placed and processed and I couldn't be more pleased with how it went. Now with over $200 in cubes purcahsed through iCM, my students are excited for the new cubes and we now have more of a variety for them to use and try before buying their own. I cannot count how many times I have recommended iCM to friends and students. Thanks again for making me a satisfied customer and a customer from now on! I also don't want to leave out two important people. The professionalism exibited by both Sophie and Jeffery was most appreciated. They were very cordial and had wonderful customer service. Thank you again!
Coach Harris
This was my second time buying here and now I know that there aren't any other store as excellent as this. Shipping to Mexico Puebla in 7 days, package in excellent conditions, I ordered a LanLan 7x7 and a Maru 5x5 trasparent I´m really happy with my new cube, so if you wanna a quality cube, cheap price and fast delivery to your house icubemart.com is your only option seriously a really satisfied speedsolver
Jimmy
iCubeMart is the best! I had to arrange two very large cube orders for my cubing group. Not only did iCubeMart promptly create and manage the orders for me, but they worked around the clock to make sure everything was correct and just as I wanted. iCubeMart IS customer service. Oh and I forgot to mention the two day shipping and the prices that can't be matched anywhere! I will definitely be returning to iCubeMart in the future. Thanks Sophie and Jeffrey, you guys are awesome!
Jeff McCormick
Notre Dame Rubik's Cube Club
As a student, you can imagine that I probably don't always have that much money on hand-- and I hate to say it, but I can't stand waiting a long time for my cubes to come. This problem was solved by iCubemart. This store has one of the best selections of cubes that I've seen, and all for a reasonable price- not to mention that their processing and shipping is done in the blink of an eye. Well not that fast, but it's still insanely quick. This store is very friendly and professional, and the website looks awesome and I actually spend a lot of time just looking around their website. It's like one of those scavenger hunts, but with rubik's cubes and high quality photos. Anyways- I feel like this company is genuine, unlike some of the other ones out there. You can tell that there is a person running this and that they pour a lot into it, and I have to say that I really appreciate the effort. Overall, if you haven't bought something from iCubemart, you haven't lived.
Matt Harnar
Colorado Springs